"Below Are All The Details On
How Your Gymnast Can Have Their Own
Private Video Evaluation By A
Certified USAG Gymnastics Judge"
Date:
From: Gymnast Judge
RE: How Your Gymnast Can Have An Inside Advantage To Improve Their Scores

GymnastJudge.com is your solution to understanding the "Why" of your Gymnast's Meet Scores.
Once your gymnast understands the "Why"... they can get to work on correcting the mistakes that have cost them deductions in the past.
"Have You Ever Left A Gymnastics Meet
Feeling Frustrated & Confused About
Why Your Gymnast's Scores Were Lower Than
You & Your Gymnast Had Hoped"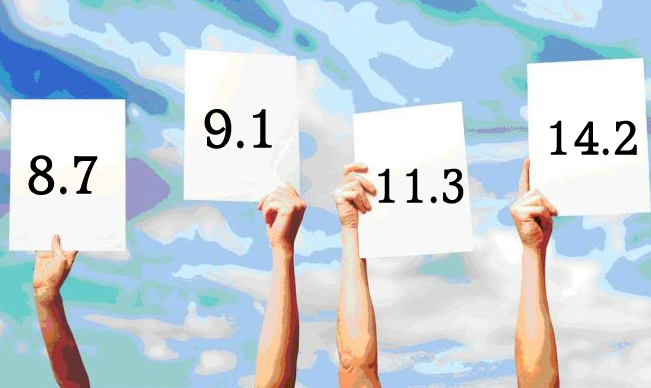 If your gymnast doesn't know why they're receiving a deduction or a low start value at a meet...how can they make the needed changes to get better scores next time?
Your gymnast works so hard every day at the gym.  They train countless hours so that they can represent themselves, their team, their coach and their gym.  After all that hard work, nothing is more frustrating than walking away from a meet not understanding why their scores weren't as high as they worked so hard to try and achieve.
"FINALLY,
There Is A Solution

For Your Gymnast
(And It's Way Overdue)"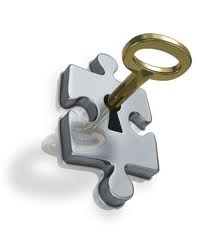 Gymnasts, parents of gymnasts and even coaches have been left in the dark way too long in not knowing exactly why a gymnast receives a certain score.
Of course, sometimes a deduction is obvious (like a fall).  But many times it's the unknown rules, regulations and/or tiny technicalities...that gymnasts are unaware of...that cost them precious points. But that's about to change!
GymnastJudge.com has contracted with Certified USAG, Levels 1-10, Gymnastics Judges; who have years of Gymnastics Experience (many as a gymnast, coach and judge). These judges have agreed to become
your gymnast's 'Private Personal Gymnastics Judge'.
"Level 7 Champion After Judge Told Her What To Change"
Thanks for explaining things.
I have told her many of the same things. It took someone other than her mother and coach telling her. To actually see it in writing worked.
We just got back from YMCA Northeast Regionals Championship and I'm excited to report she is the Level 7 Champion with an all around score of 36.60.
She took first on beam with a 9.45 and first on floor with a 9.3. She took on second on vault with a 9.0 and third on bars with an 8.85.
Laura K.
"Your Gymnast's 'Private Personal Gymnastics Judge'
Will Give Them
The Inside Scoop

On What They Need To Do


To Get A Better Score

"
You'll Understand How Your Gymnast's Start Values Are Determined

If your gymnast's start value is lower than 10.0 (for Women's gymnastics) or 16.0 (for Men's Gymnastics) ...their Private Personal Certified USAG Gymnastics Judge will tell you why.

You'll Know If Your Gymnast Is Missing A Required Skill

Your gymnast may be missing a required element and not even be aware of it.  Rules and requirements change from year to year.  Sometimes your gymnast's coach may not have been told of all the changes and new requirements. Routines that may have met all the requirements in a previous year may be lacking now.

You'll Be Told If There Are Any Rules, Regulations & Technicalities That Are Bringing Down Your Gymnast's Score

Your gymnast may be getting deducted for things that have nothing to do with how well they perform, such as:


*  If your gymnast's leo doesn't fit properly...they may get a deduction

*  If they "pick their wedgie"...they may get a deduction

*  If your gymnast does a skill that is considered "too high a degree of difficulty" for your gymnast's current level...they may receive a big deduction or perhaps even a "scratch" for the event (even if they do the skill perfectly)

*  You will be surprised at all the different things the judges can give gymnasts deductions for

You'll Get Valuable Feedback on Small Changes That Can Make A Huge Difference In Your Gymnast's Score

Your gymnast may be incurring multiple 1 - 3 tenths of a point deductions for their form.  Once they understand how much these are hurting them...they can focus on correcting them.  And many times the difference between 1st Place and 3rd or 4th Place is only a few tenths of a point.

You'll also be shown the "range" for some common deductions.  There are many deductions that are not a "set number".  Instead they have a high and a low range that the deduction can fall within.  It's left up to each judge to decide where within that range is the appropriate deduction.

You'll Have Keys To 'Unlocking The Mystery' Behind Your Gymnast's Scores

Your gymnast will have a huge advantage over the other gymnasts at their next meet...because they'll finally have the keys that unlock all the mysteries surrounding gymnastics judging.
"When Your Gymnast Has Their Own
'Private Personal Certified USAG Gymnastics Judge'
They Will Have An
Insider's Advantage

To Help Them


Achieve

Higher Meet Score

s"

Ignorance is not bliss...and...What you don't know will hurt you!

It's amazing how many of the deductions gymnasts receive that are so easy to correct, if only the gymnast was properly informed.

This is your chance to get the answers you've been so desperately wanting to know.  Your gymnast works too hard...and each of you give up too much of your time to let needless deductions eat away at their scores.
"Highest Gymnast Has Ever Gotten In Her Gym Career"
Hi! We had you evaluate our Xcel routines last months. Could u please pass along the following message to the judge that judged them for us?
We had a meet over the weekend. Our floor got a 9.550!!!!! Highest the gymnast has ever gotten in her gym career.
After reviewing your notes, we made an easy change to the 2nd tumbling pass where the gymnast was loosing up to .4 for bend legs in the roundoff/bhs/bhs. We switched to an aerial. Yes!!! Also, we fixed the bent legs
in her leap.
On beam, she scored first place with a 9.375. She fixed bent legs from your notes in several places bumping that score up a little. Very happy!
Lisa F.
"Personal Best In New Floor Routine"
Thank you for sending us *'s evaluation. She competed this past weekend, and her floor score improved to a 9.3.
She read the evaluation and was able to understand what changes she needed to make to improve her performance.
She came in 5th AA, but this was her personal best for this new floor routine this year and finally not scoring in the 8 range. Thank you so much!
Your evaluation was very precise and it was great to finally understand what she was doing wrong and address it. Thank you soooooo much!
Patty B.
"Thank you for a very thorough critique!"
I did not expect such a thorough explanation.  Everything you explained was easy to understand.
I thought I knew a lot about gymnastics and the judging process, but there were several deductions that my gymnast was getting that I had no idea about.
Getting this critique was money very well spent.  It has really helped my gymnast!
Nancy P.
"Getting Your Gymnast A Private Session

With


Their Own '

Personal Gymnastics Judge

' Is As..."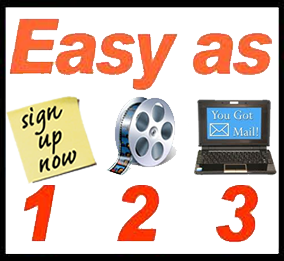 Step 1
Sign Up Via The Order Form At The Bottom Of This Page. You'll then be routed to a Special Members' Area where you can upload your gymnast's video(s) for their 'Personal Gymnast Judge' to review.  (You will find Easy Video Upload Instructions in the Members' Area).  You will continue to have access to the Members' area until you have uploaded all of the video evaluations you have purchased (so no worries if you don't have the video(s) ready yet!)

Step 2
Video Tape Your Gymnast's Routine(s). The video(s) can be from a meet and/or from practice.  You can even submit new routines your gymnast is working on to get feedback before they even perform them at a meet.
Step 3
Your Gymnast's Video(s) Will Be Reviewed By A Certified USAG Gymnast Judge.
You'll receive an email notifying you when their evaluation is ready (usually within 48 hours or less)
100% Satisfaction Money Back Guarantee!
After you upload your video(s), your Personal Certified USAG Gymnast Judge will watch and evaluate the routine(s) usually within 48 hours.
We understand that you and your gymnast want answers quickly so that
your gymnast can get to work on correcting their mistakes!
"Really Helps to Know Exactly What Judges Are Looking For"
Thanks very much for your evaluations of my daughter's routines--I found the process to be very user-friendly and not confusing at all.
The information is terrific and it really helps to know exactly what the judges are looking for.
I would (and will) definitely recommend your service to friends.
We were very interested in knowing what we might generally expect this year and what she can work on earlier rather than later in the season.
Thanks again!
Cindy
"Due To The Time Constrictive Nature Of This Offer

Space Is Limited...


Don't Let Your Gymnast Miss Out On This Opportunity"

Unfortunately there are not enough hours in the day for our Gymnast Judges to critique every single gymnast. If you wait too long, there may be a long waiting list ahead of you.

Even if it's not currently "meet season", one of the best ways to get a head start on a great upcoming meet season is to send the Gymnast Judge videos from practice on routines your gymnast is considering, so that they can know any changes and/or adjustments they need to make to the routine to make sure it is a routine that will score high.  Or you can send the Gymnast Judge your video(s) of one of the last meets your gymnast participated in. Either way your gymnast will the advantage of having plenty of time to practice and make all the necessary corrections...so that they can can go into their next season informed, strong and prepared.

If it is meet season, don't let another meet come and go. Get the answers your gymnast deserves so that they can improve their scores at their next meet.
Pricing:
1 Routine   Evaluated: $  35.00
2 Routines Evaluated: $  70.00
3 Routines Evaluated: $  90.00
4 Routines Evaluated: $  120.00
Our Certified USAG Gymnast Judges will evaluate all routines including:
Vault, Bars, Beam and Floor.
All evaluations purchased must be videos of same gymnast
***NOTE: At this time we are not doing evaluations for Men's Gymnastics.***
Gymnast Judge Priority Order Form Select Only 1 Payment Option Below
YES! I want to give my gymnast the Gymnast Judge Advantage!
I UNDERSTAND that the Gymnast Judge's evaluation will not change the score my gymnast has already received. But it will help my gymnast understand what to do next time to achieve a better score.
I UNDERSTAND, that the interpretation of gymnastics judging is subjective. Scores can vary from country, state, region, county, town, etc. The use of this site is for recreational purposes. Our judges are certified gymnastics judges, but gymnastics scoring and routine interpretation can vary from judge to judge.





***NOTE: You have 30 days to upload the videos you purchased for evaluation. Once you have uploaded all of your videos, your login credentials will be deleted. You will receive your evaluations at the email you provide on the video upload form. If you return in the future and purchase new evaluations, you will have to re-register after paying for you evaluations. (you will be directed to the registration page after your payment is completed)*** ***NOTE: If you choose to pay thru paypal using an e-check...until your e-check clears you will not have access to the video upload page. You will be contacted as soon as your e-check clears with instructions for uploading your video. People who pay via their credit card or funds from their paypal account will have instant access to their upload page.***